Twin Flame Lavender Farm
3849 Monroe Rd
Allegan, MI 49010
269-355-1233
We are located by Lake Allegan in the middle of the Allegan forest. From Blue Star Hwy, go East on 118th Street, 118th Turns into Monroe Rd. From Lincoln Rd (M-89/M-40) go West on Monroe Rd. Unfortunately, GPS will take you into a neighboring subdivision. You do need to look for numbers on the mailbox on Monroe Rd and our MAEAPs (Michigan Agricultural Environmentally Assured Program) sign.
Hours vary! Please visit our event calendar to see when we are available!
We are always busy on the lavender farm! If you cannot reach us via phone please drop us a line:
Michigan Shaped Resin Ornaments
A little souvenir from our lavender farm to your house! These Michigan shaped resins make a fun suncatcher, keychain, ornament or car charm!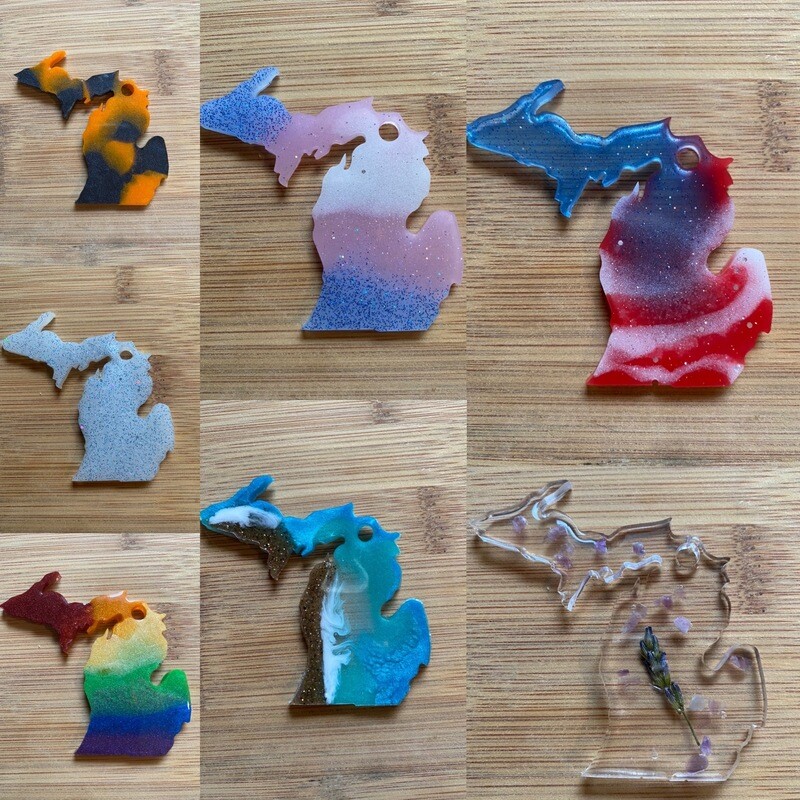 Michigan Shaped Resin Ornament
Michigan Shaped Resin Ornament
Style it into a Suncatcher or Keychain!
Leave a comment