We all know that Michigan winters can be brutal on our skin! Introducing our "Winter Hands Survival Kit"
Our "Winter Hands Survival Kit" is filled with 3 of our existing lavender hand products PLUS a new product (recipe courtesy Lakewind Naturals/Sue Poolman "Lavender & Frankincense Winter Hand Rescue Balm." Each of the products in this kit are made with skin loving lavender infused oils, waxes, farm distilled hydrosols and essential oils.
Here is how you would repair your chapped & cracked hands and cuticles with the Winter Hands Survival Kit:
Foaming Hand Soap: Use every time you wash your hands. It contains our farm distilled Lavender Hydrosol which mimics the same pH as human skin. Hydrosol is also naturally anti-bacterial, anti-fungal and anti-viral. The foaming hand soap also has Vitamin E and a mild castille soap.
Lavender Cuticle Care Oil: Use every time you give yourself a manicure or daily if your cuticles are cracked and dry. Contains lavender buds to infuse in the skin loving Sweet Almond Oil.
Lavender Lotion: Use 2-3 times daily. Made with our lavender hydrosol and other skin loving oils, waxes and emollients. Silky smooth. Does not leave an oily feel after use.
Lavender & Frankincense Winter Hand Rescue Balm: Use on hands, cuticles and elbows after a shower and before bed. Leaves hands soft without an oily or waxy feel after use.
Farm Grown & Distilled Hydrosols
About our Hydrosols:
Our botanicals are organically grown in Allegan, Michigan and steam distilled in small batches with "Pure Michigan" spring water. Our hydrosols are "true" hydrosols, distilled only for making hydrosols: we do not separate the essential oil out of the batch. Our hydrosols are also NOT drops of essential oil with dispersant in water. Our hydrosols ARE genuine steam distilled hydrosols.

What are Hydrosols?
Hydrosols are the co-product of essential oils in the steam distillation process. When a botanical, such as Lavender, is steam distilled to produce essential oil, it also produces a water called "Hydrosol". Hydrosols process the same therapeutic properties as essential oils but are more gentle and less volite than their co-product essential oil. You do not need to dilute hydrosol for topical application the same way you would with essential oils. They are also known as "floral waters" or "hydrolats."

What are Hydrosols used for?
Household cleaning, diffusing, facial toner, hair product, laundry (main wash or rinse,) essential oil diffuser (no need to dilute,) light and natural perfume, linen sprays, first aid kits, natural insect repellents, insect bites, burns, rashes, pain.
Notice:
Our products have not been evaluated by the FDA. If you are pregnant, nursing or have any underlying medical issues, please seek advice & guidance from your doctor. or medical professional prior to using hydrosols.

Discontinue use if you experience an allergic reaction to the hydrosols.
Twin Flame Lavender Farm
Average rating:
0 reviews
Summary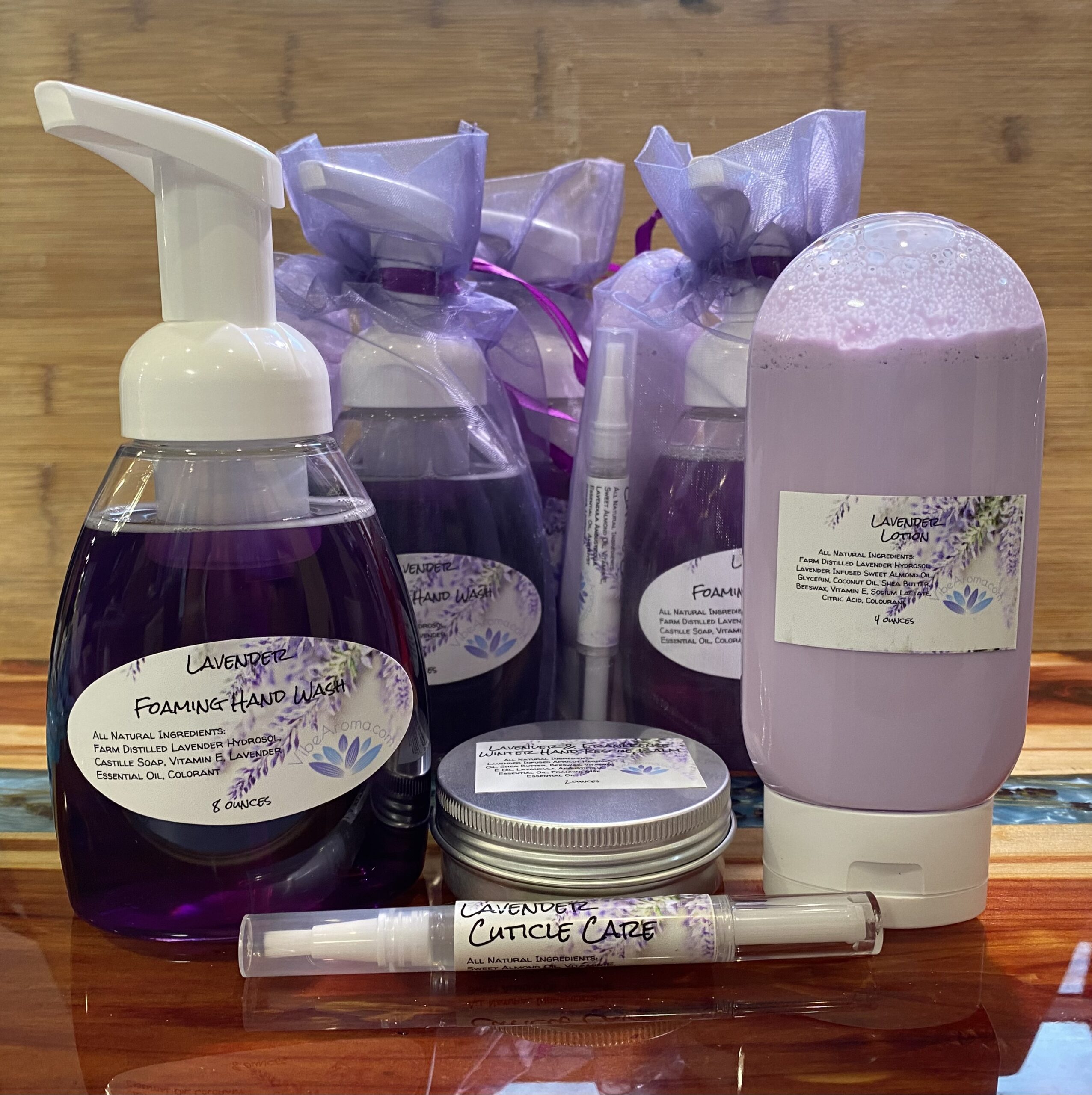 Author Rating





Brand Name
Product Name
Lavender Winter Hands Survival Kit
Price
Product Availability
Leave a comment