Imagine walking in a boutique lavender farm with the finest therapeutic and culinary Lavendula x angustifolia grown from seed. We grow from seed to ensure that no herbicide, pesticide or fertilizer has ever touched any of our lavender plants.
Our lavender farm, "Twin Flame Lavender Farm," is proud to offer you our beautiful & affordable lavender lover's hand curated arrays to satisfy you or any lavender aficionado in your life.
Michigan Shaped Resin Ornaments
A little souvenir from our lavender farm to your house! These Michigan shaped resins make a fun suncatcher, keychain, ornament or car charm!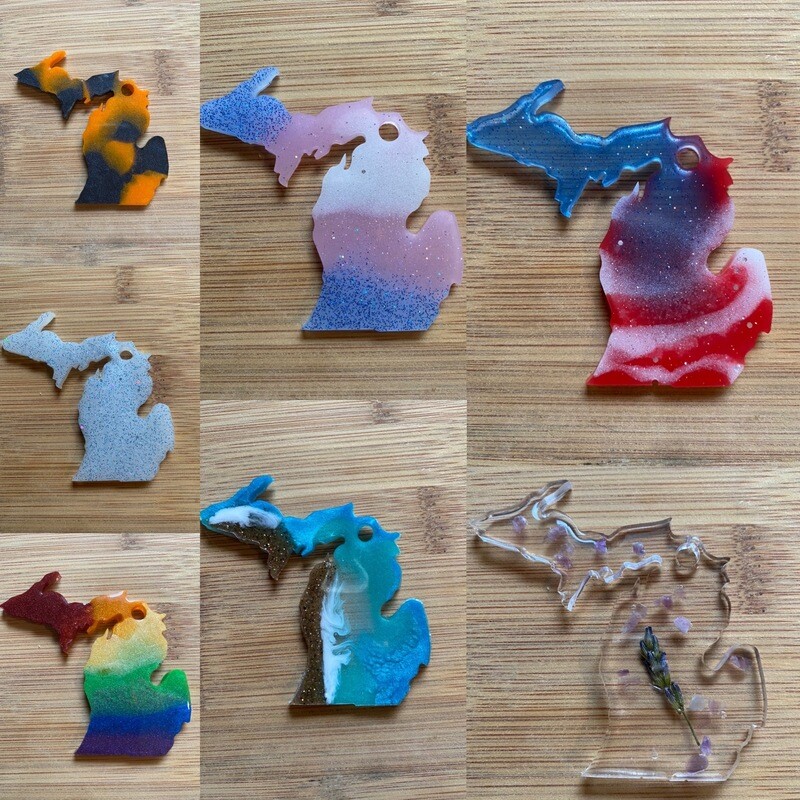 Michigan Shaped Resin Ornament
Michigan Shaped Resin Ornament
Style it into a Suncatcher or Keychain!
Twin Flame Lavender Farm
Average rating:
0 reviews
Leave a comment