TFLF Product Spotlight: Wax Tart Melts with Lavender Buds
You asked for it and we delivered! Wax tart melts are a brand new product on the lavender farm due to your requests.
Our wax tart melts are not 100% soy. These tarts are a soy "blend." Soy wax does not have a superior hot or cold "throw" (scent retention.) Read more about hot/cold throw and burner temperatures here. Soy wax produces a softer candle or tart melt as well. This also means scent retention is an issue with 100% soy wax whether it is a candle or a tart melt. Our soy blend for the tart melts is majority soy wax with a smidge of palm wax and a pinch vegetable stearic acid. The two added ingredients (all vegetable based and responsibly sourced) makes a firmer, long lasting and more fragrant tart melt than most 100% soy wax tart melts.
These wax tarts are suitable for both electric and tea light melt burners. Tea light melt warmers may burn hotter than electric so you will want to burn the wax tarts for no more than 1 hour at a time to avoid burning the wax. It is OK to warn the wax tart for up to 3 hours in an electric melt warmer. This soy wax blend not only has a fabulous "hot throw" but has a superior "cold throw" so you should still smell it in the vicinity of the melt warmer even when the warmer is off and wax has cooled and hardened.
All fragrances are phthalate free for your peace of mind. We have also added lavender buds for an aesthetic! The lavender buds will lovingly float on your melted wax pool while it is burning.
With 1-3 hour warming sessions, you can expect our tart wax to throw fragrance for approximately 15 hours before the scent will fizzle out.
Colors are natural sparkling micas. Each wax tart is OOAK – original one of a kind. They are handmade on our lavender farm in small 20 ounce batches. You may experience color and size variations in each wax tart. This wax blend also produces a crystalline or feathered appearance which is pronounced after it cools from its first and subsequent burns. This aesthetic feature from this blend is sparkling, mesmerizing and natural.
Summary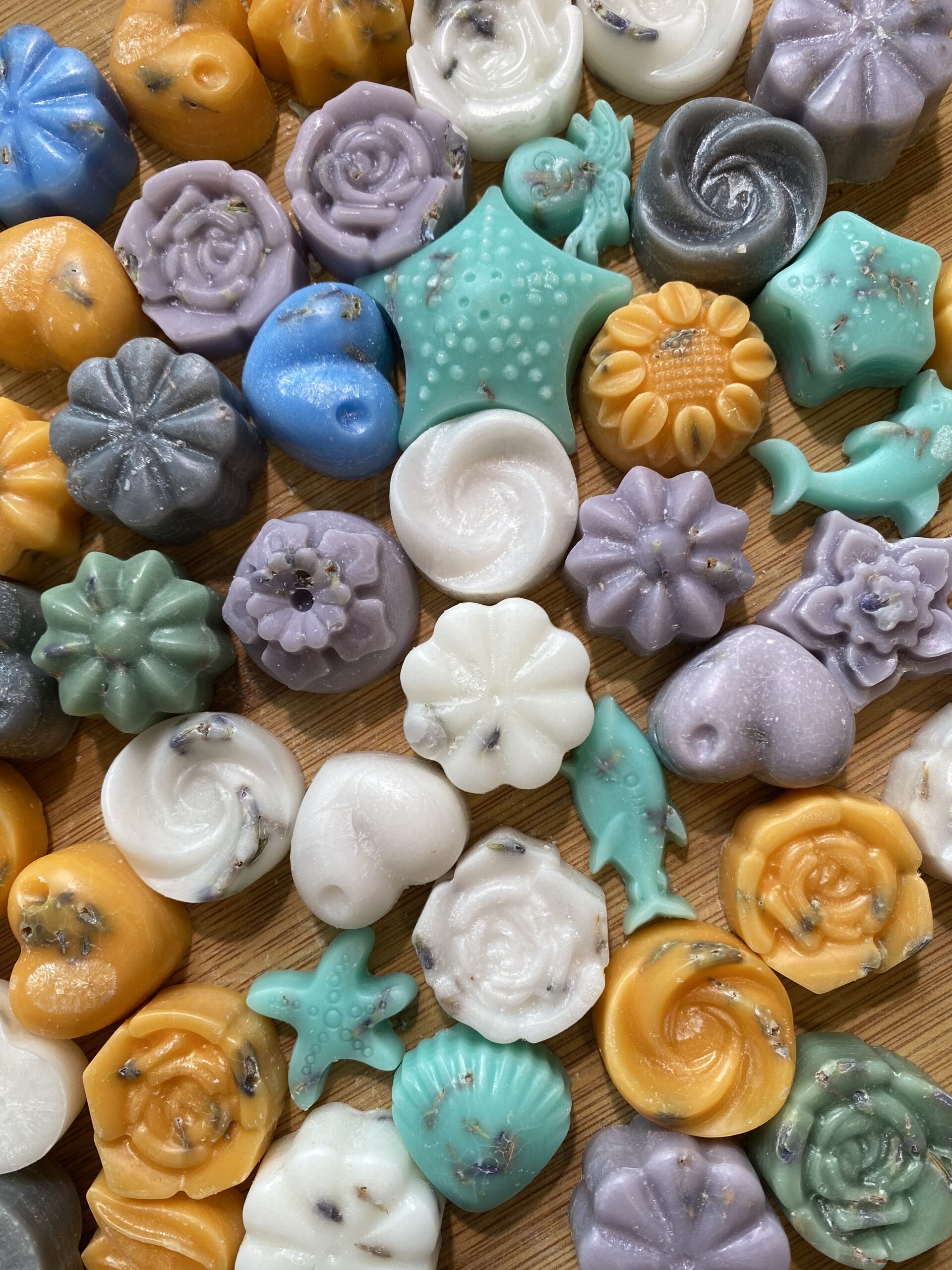 Author Rating





Brand Name
Product Name
Lavender Farm Wax Melts with Real Lavender Buds
Price
Product Availability