TFLF Product Spotlight: Michigan Shaped Resin.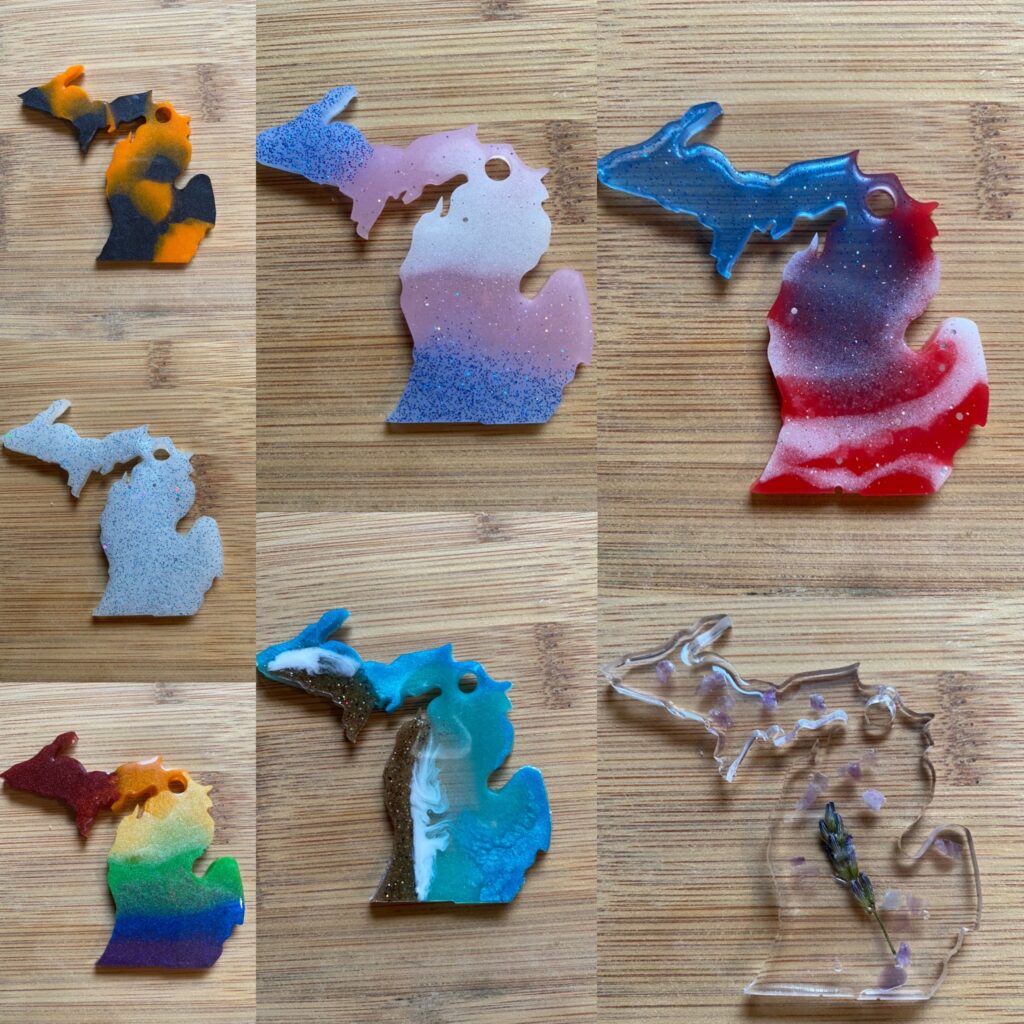 I had so much fun creating this one! At first, it was a "lavender only" design. I was trying to find creative ways to use my hybrid lavender farm buds as we do not use them for cooking or in our therapeutic products. Too much camphor in hybrids, ICK!
Once I figured out how resin "moves" and how it can be "styled," I decided to make a lot of fun variations. Water Wonderland, Winter Wonderland, Red/White/Blue, Pride, Diversity and I continue to keep thinking of new designs!
Make theses cute Michigan shaped resin pieces into whatever you want: a keychain, ornament or suncatcher. Comes with a twine string that you may easily remove and outfit in your own special way. Measures 2 3/4 inches tall. LP is 1 1/2 inches wide and UP is 2 inches wide.
Handcrafted on our Michigan lavender farm with high quality UV resistant resin. There will be slight variations than you see pictured. Resin likes to do it's "own thing." This makes each piece an original, one of a kind!
These Michigan shaped resign designs make perfect souveniur or gifts – especially "homesick for Michigan" gifts! You may purchase these original, one of a kind designs at an event, on our lavender farm or online:
Summary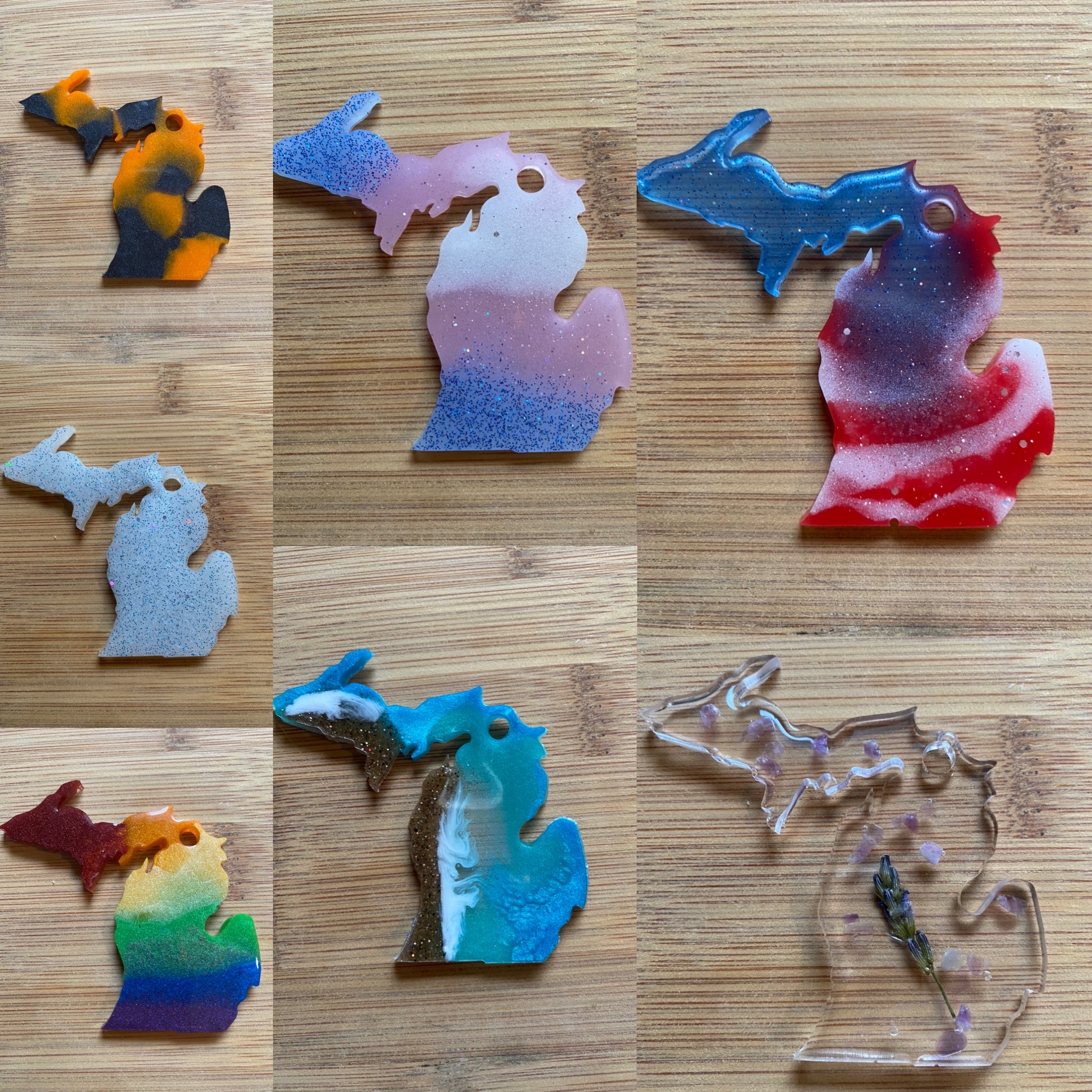 Author Rating





Product Name
Michigan Shaped Resin Ornament, Keychain, Suncatcher
Price
Product Availability
Leave a comment